Dusky Caramel and Raspberry Crepe Cake?! Just another example of the beauty of Pinterest.
Inspire; to breathe
My 30th birthday is this month, Friends. This is exciting on many levels, but became more so when I was browsing Pinterest one day and stumbled on the prettiest dessert birthday cake I've ever seen. Ever. So much so that I've decided it will be the only photo topic today, just to make sure it gets due attention. Ladies and Gentlemen, it's time for a little piece of Dusky Caramel and Raspberry Crepe Cake inspiration!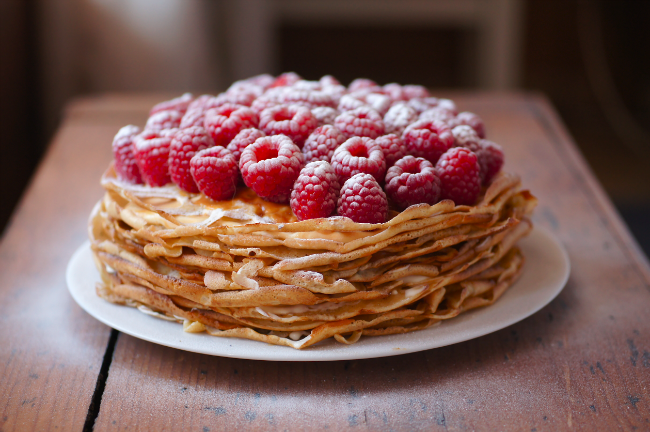 all photos from Poires au Chocolate, recipe there as well *ahem*
I'm sitting back, sipping my coffee, & tasting this dreamy cake right now. In my head anyway. Well not the coffee part, I'm really doing that.
One funny thing about this cake is that it's the only edible thing I've pinned on Pinterest. If you're another Pinterest Person you know how rare and somewhat weird that is, because there are so many beautiful dishes…
View original post 62 more words